Host a Permenant Jewelry Pop-up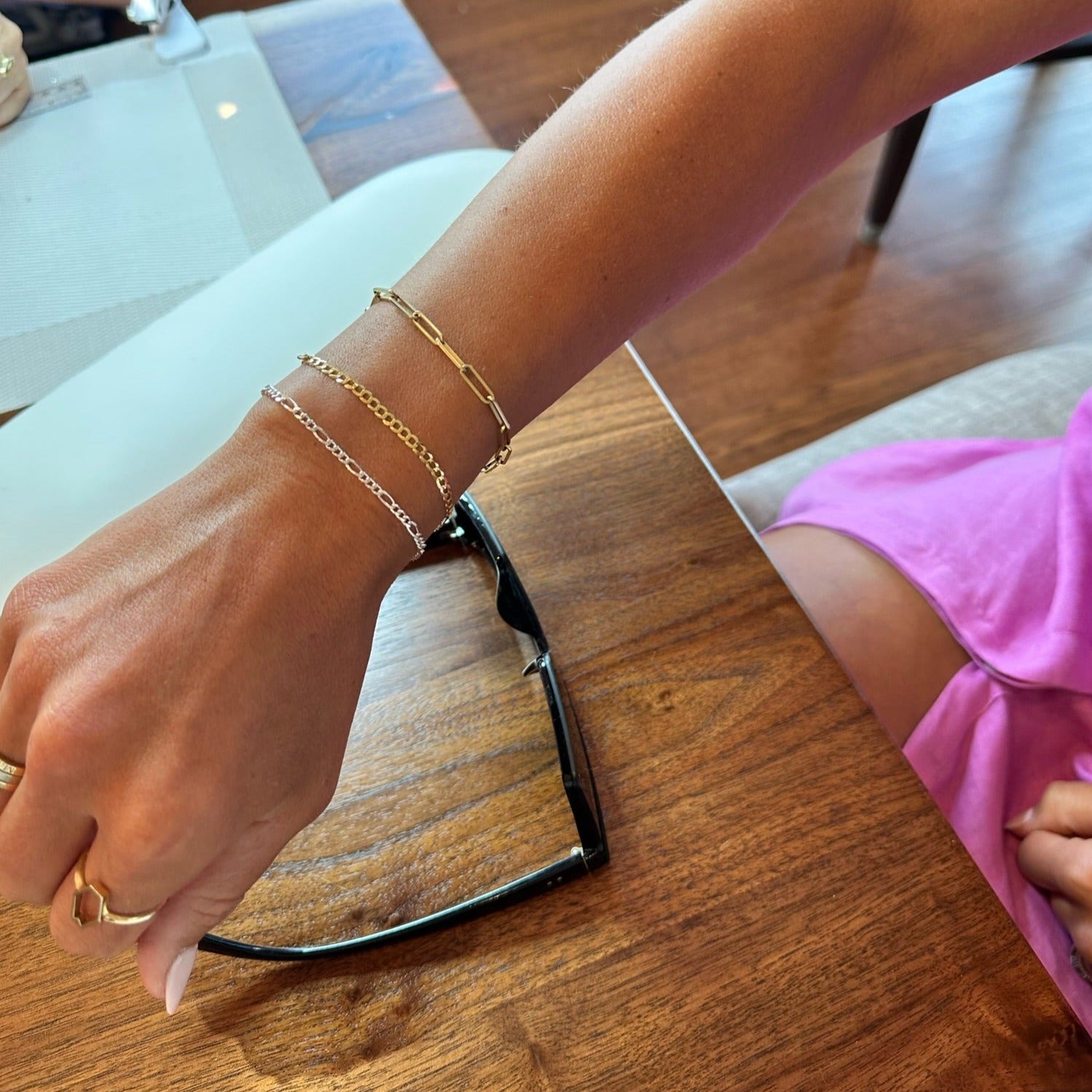 Crystalyn Aucoin Jewelry offers a "Permanent" jewelry experience with a curated selection of high-quality sterling silver and 14K gold chains. These chains are custom fit and permanently connected around the wrist, neck or ankle with a spark!
Join us for a connective experience by hosting a pop-up event.
WHY HOST A PERMANENT JEWELRY POP-UP?
 This trendy event will generate buzz! 
It's a fun way to connect with your clients.
Attract new clients to your location. (Most people bring a friend)
It's easy, we take care of appointment bookings and payments.
It's a great event to pair with a special offering of your products.
As a host, you receive 10% commission of total sales or 15% credit towards permanent jewelry!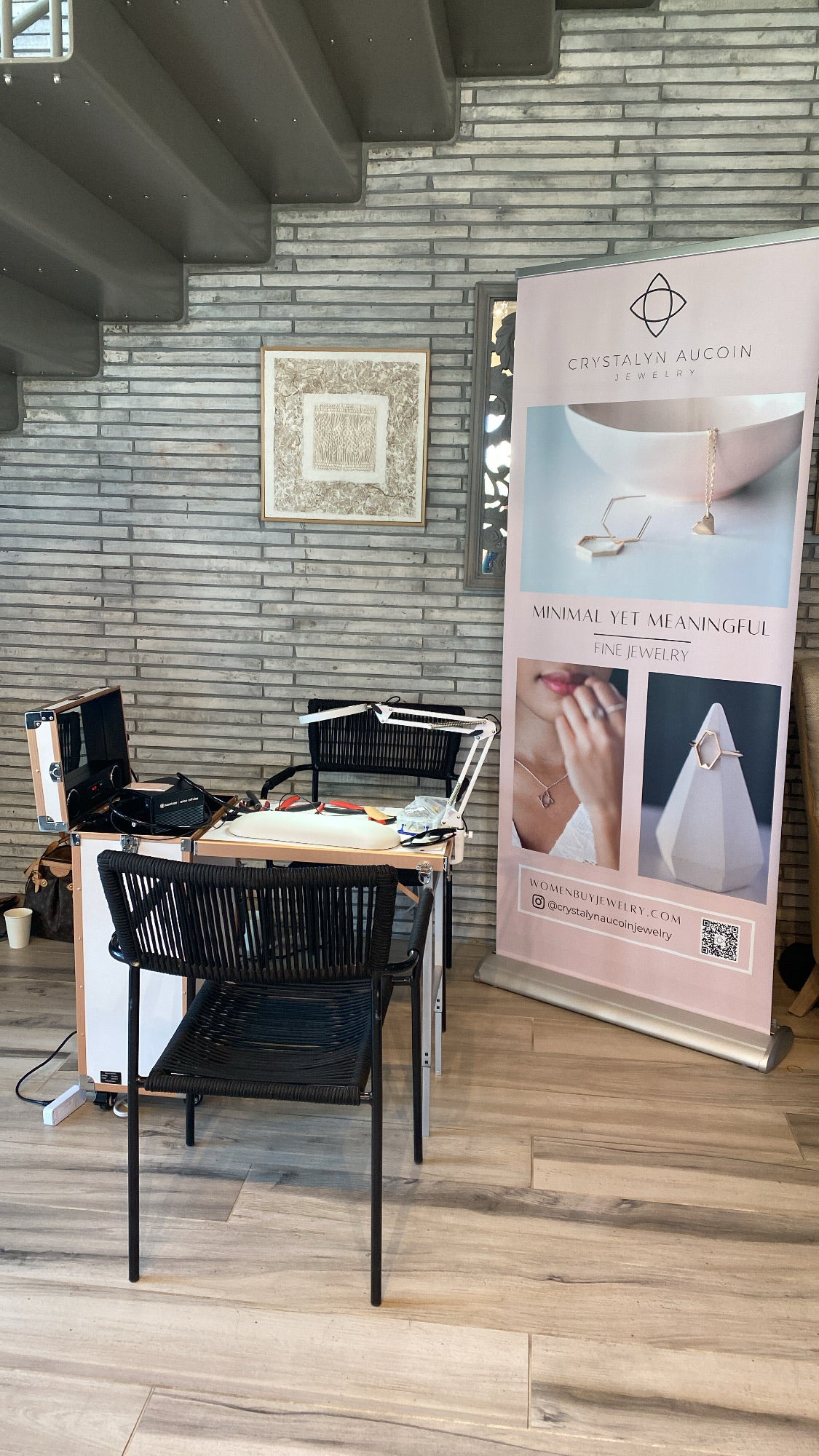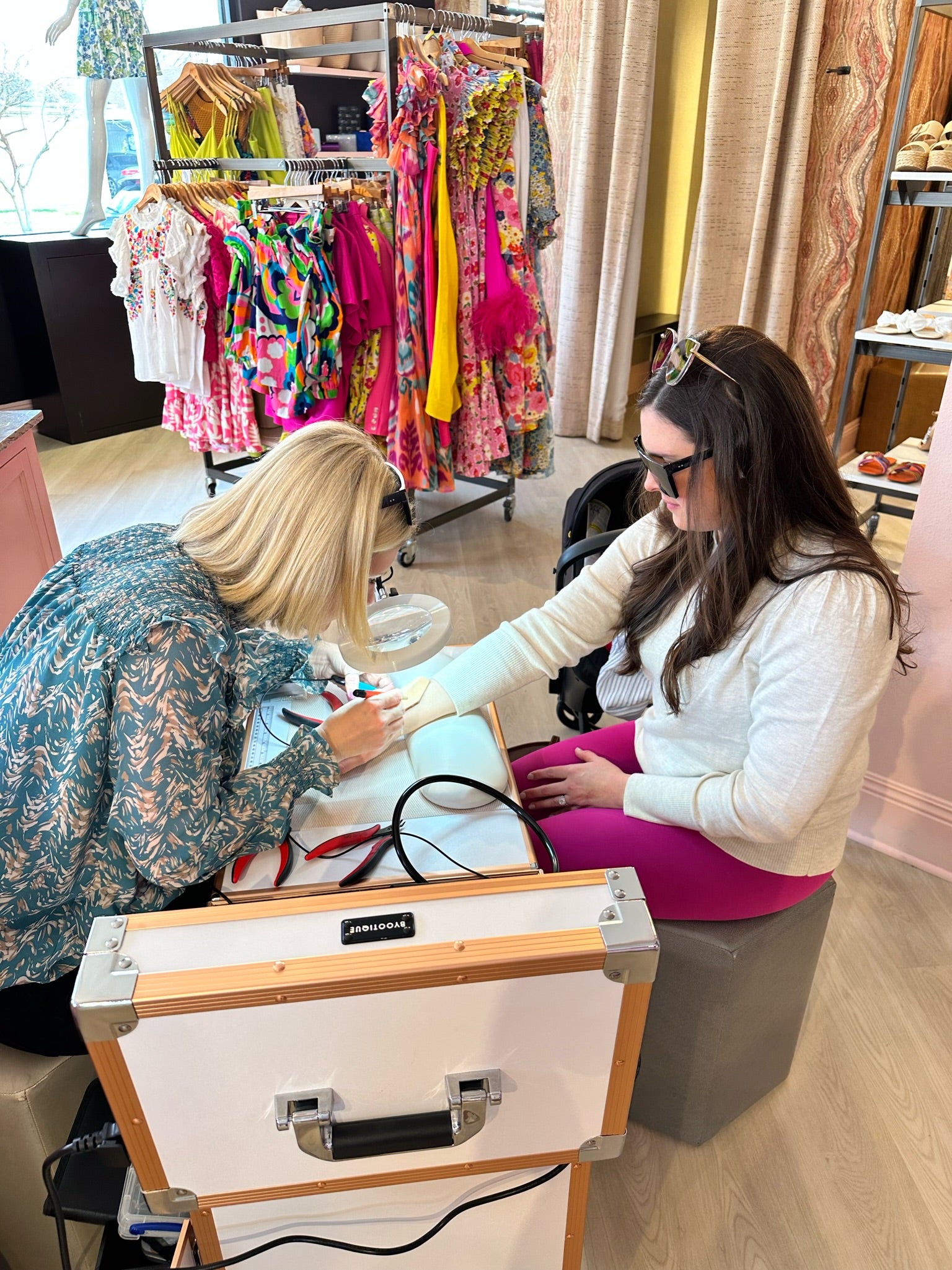 FAQ:
How long does the process take?
After the client selects their chain(s), the process takes
approx. 10-15 minutes per person

How much does it cost?
Sterling Silver starts at $8 per inch
14K Gold starts at $23 per inch

How do I host a pop-up?
Pop-ups are for retail locations and markets only.
Send an email to
info@crystalynaucoin.com, message us on Instagram, or submit the form below
to inquiry about dates and availability