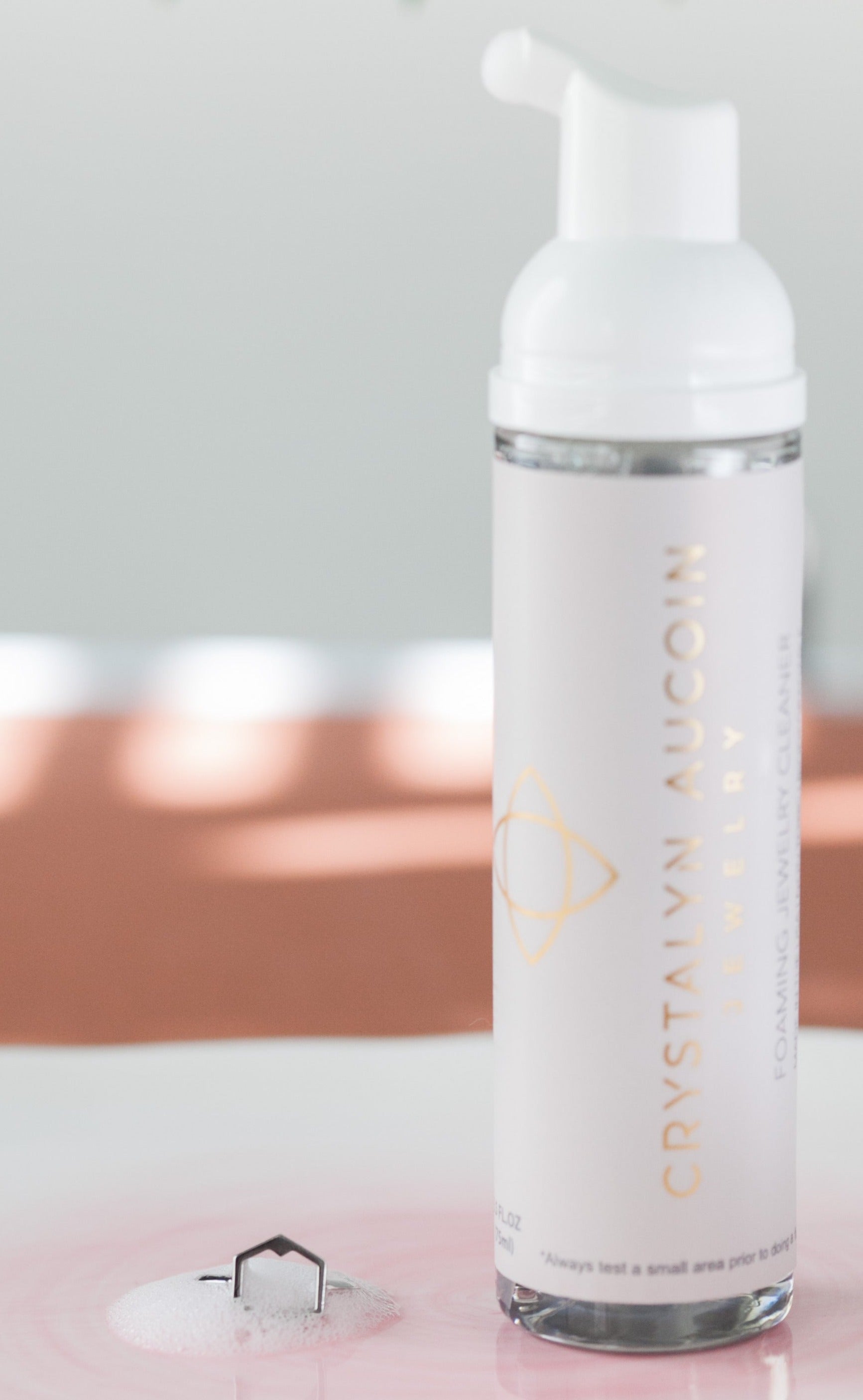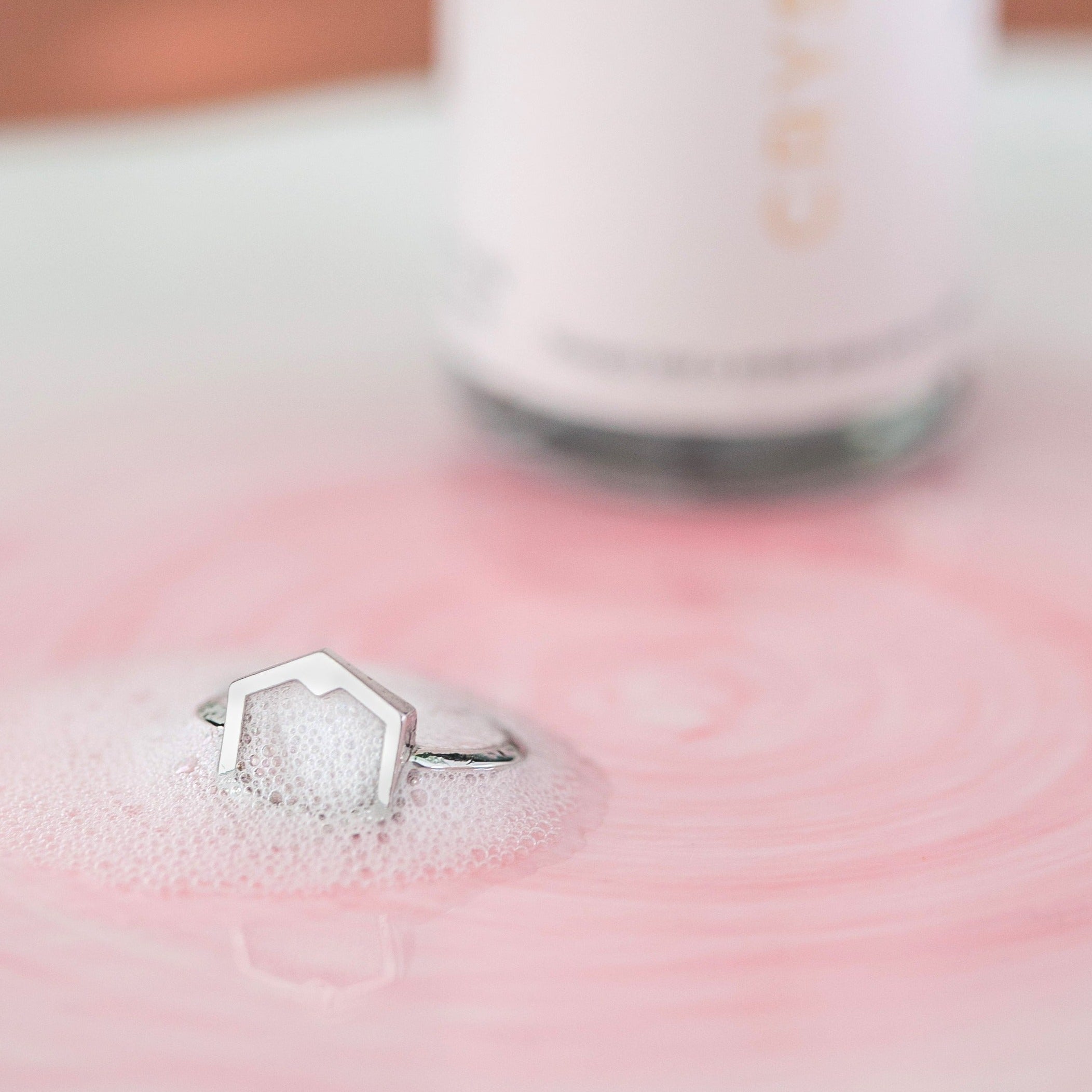 "Let It Shine" Foaming Jewelry Cleaner
MADE TO ORDER. Jewelry ships within 4-6 weeks. Chains and bracelets ship within 1-2 weeks.
MADE TO ORDER. Typically ships within 1-2 weeks
This foaming jewelry cleaner is amazing!! (Check out the reviews below)
While this non-toxic, biodegradable jewelry cleaner is capable of cleaning all of your jewelry, it will especially spruce up your diamond and colored stone pieces. 
This formula, made in the USA, is by far the best household jewelry cleaner Crystalyn has ever seen. 
Share